阳宅风水重建 House renovation, Sabah, East Malaysia.
Extending 800 sq.ft of built-in area to 3500 sq.ft.
It took more than 6 months to extend the building into wider space
and face lift it to a much more spacious living environment … 

The original …………………………….. The New Design…
装修祈福 Commencement of renovation – The Blessing
Blessing from the "5-Direction Spirits of Earth" 五方土地神 is an important ritual to the Taoist. In Malaysia, blessing from the "Dato-Gong 拿督公" is another important ritual on the renovation commencement day. "Dato-Gong 拿督公" derived from the old day Malay village head of the community, one who deals with all matters within the realm of one housing zone. Hence, praying to both Spirits on the commencement of work is to seek for blessings for the safety of the workers and smooth process throughout the renovation period. An auspicious date and time is specially selected for the blessing ritual, the weather of an auspicious day for ground breaking is always sunny.

The Prayer ……………………………….. The Offering…
Ground Breaking
Ground breaking commences by the Head of the renovation contractor at a selected auspicious point of the house. Renovation work will commence after a section of the wall is "break-open", it requires several loud notices to signify "waking-up" of the old environment. Ground breaking may start from either the exterior or interior but must be a section where the new design requires it to be removed and restructured, it is also the direction of the Spirit of Happiness on the selected auspicious day.
                Ground breaking ……………………….The Existing Exterior……..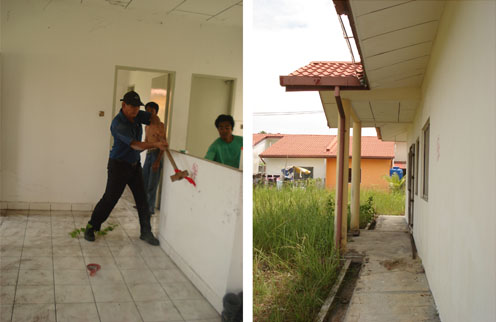 The New Exterior after 6 months work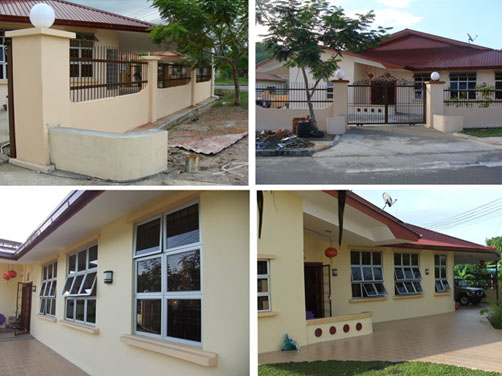 The Interior – Main Hall 1
Original kitchen area………………… Restructured into the "Point of Spirit"…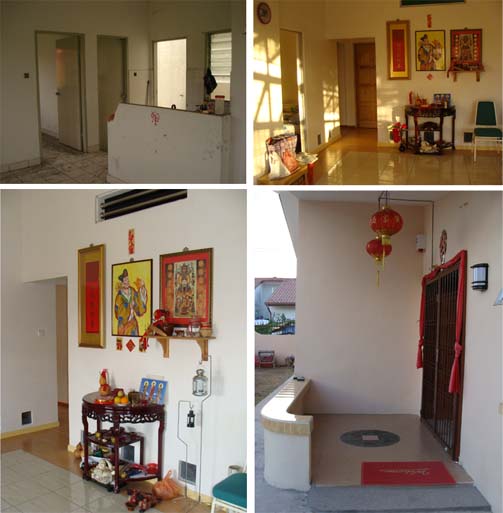 The Interior – Main Hall 2
Main door repositioned from Southwest to Northwest direction to match the Gua-Position of the owner.
The original front door(below right), front section extended outward converted into family hall.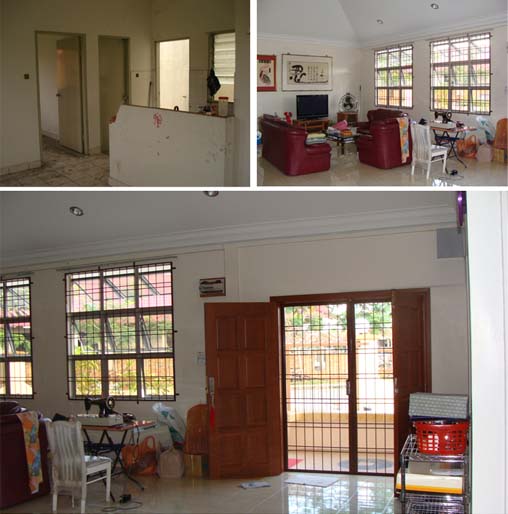 The new door at Northwest point, the "Tian-Yi 天医" point.
---
Looking out to hall from master bedroom.
                  Original………………………………………….. New………………….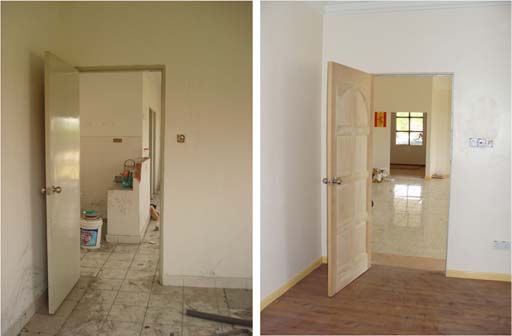 ---
阳宅风水 – 吉祥镇宅局 Auspicious settings
安镇宅吉祥龙 Setting the 5-Directional Dragons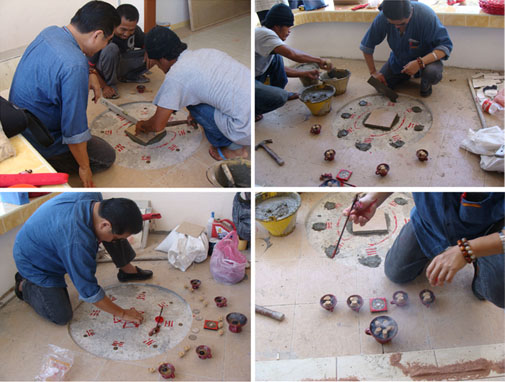 安吉祥龙天显现异象 – 约二十分钟的异象变化,天空现彩虹。
Mystical cloud changes and rainbows appeared for about 20 minutes
during the 5-Dragon process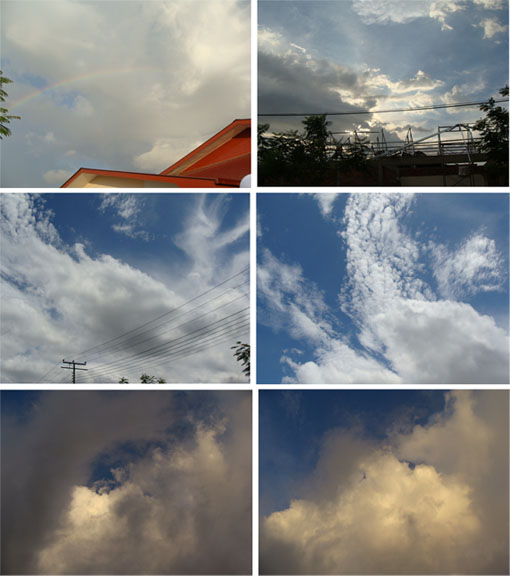 约二十分钟的异象变化 Mystical changes in the sky for approx.20 mins.
---
工程完成谢拜地主,拿督公和宅外灵神
Thanks offering to the Earth Spirits at completion of renovation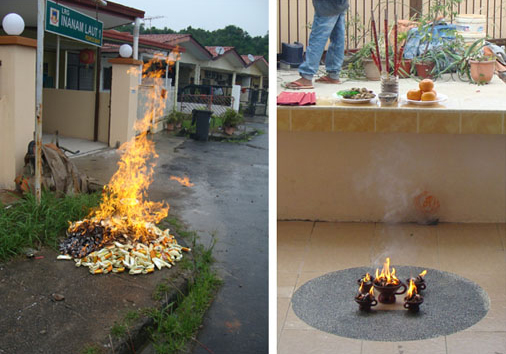 区灵旺火                                     镇宅五炉旺炉异象
宅内精神局 The Points of Spirits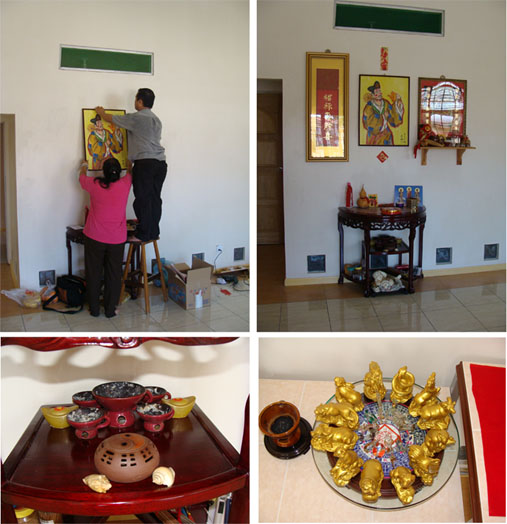 ….镇宅炉………………………………………….太岁局………………….