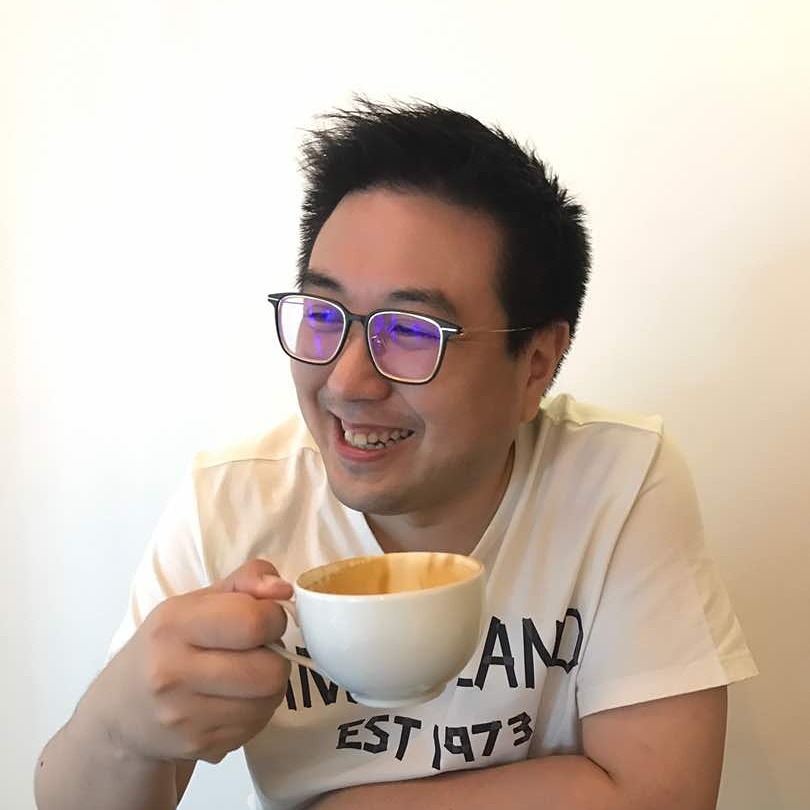 Hi, I am Jimmy MG Lim.
Over the decades, some are used to calling me "Guan", "Jimmy" or "Gao1 Shou3" (nickname "the high hand"). The high hand was hilarious, as it started as an early habit of me calling everyone else that.
I work in the specialist domains of Information Management, Software Engineering, Graphics & Editorial and Education.
I am the author of "butlerfox", "Jswissknife", "up2 (usage provenance and prediction) framework" and "zenify series". I have freelanced since 1997 on software development, worked at these inspiring companies ( Zencargo / QS / Grant Thornton / DEKO / Thoughtworks ) and have lectured at various institutions on software engineering.
You are most welcome to contact me either via email <mirageglobe@gmail.com> or twitter @mirageglobe. Twitter is better :D.
More about Me
Back in 2010 and I was proud to help deliver one of the first Cloud and Green Computing modules in UK at University of Kent. Earlier in 2000, I started web development and focused on helping small business web engineering and design.
Currently, I am involved in agile software development with high-level programming languages such as Javascript, Python, Ruby and most recently C. I am passionate in areas of people management, software engineering on "machine learning, prediction, automation" and "cultures and classic methods of astrology".
When not doing the above, I am into comedy, reading, mudding, home DIY, cooking, collecting card & board games, rare coins & stamps.
Fun and Awards
"Session Chair UKSIM2015" University of Cambridge UK 2015
"Technology to Business Finalist" UoK 2012
"Big Ideas Round One Finalist" UoK 2011
"EPSRC Research Award" EU 2008
"Jian Nan Temple National Photographic Competition 2nd Prize" Malaysia 2003
"World's Longest Paper Clip Chain" Book of Records 1998, 1999, 2000
Publications, Books and Events
External Review Panel – Bournemouth University (2022)
Secrets of the Face and Palm – Amazon Kindle, Google Play (2019)
https://www.amazon.co.uk/Secrets-Face-Palm-traditional-prediction-ebook/dp/B07S8HZ5Q5/ref=sr_1_1?keywords=secrets+of+the+face+and+palm&qid=1638136923&sr=8-1
Automating Management of Resources on Desktop Machines – UKSIM (2015)
Web Integration Guest Lecture – Bournemouth University (2015)
Secrets of the Human Face and Palm – Amazon UK (2014) [Editor] – http://www.amazon.com/dp/B00I1EBWEA
A case to identify information provenance by cross relating data objects with mouse traces – ICCIE Conference France (2013)
Social Media Workshop (2013) for Kent Enterprise
Automatic Association of Personal Documents on the Cloud – UoK EE Conference for Science and Engineering (2012)
A cloud based data integration framework (2012)
Memristive Systems – UoK EE Conference for Science and Engineering (2012)
Mobile HBase – UoK EE Conference for Science and Engineering (2012)
Delayed switching in memristors and memristive systems – IEEE Atlanta USA Speaker (2011)
Course Design and Review Panel – University of Kent (2010)
Personal Storage Grid Architecture: Consuming Cloud Data Space Resources. International Journal of Grid and High Performance Computing, Vol 2, No. 3 (2010)
Delayed switching in memristors and memristive systems. IEEE Electron Device Letters 31 (7) art. no. 5482202 pp.755-757 (2010)
A Wireless Online Communication System for Small-Medium Enterprises. ICWI 2002: 665-668 (2002)
Selected Projects
Here are some of the projects I have developed. Some are experiments, most are live for my clients. There are more projects, however due to anonymity agreements, I am not able to list them.
Selected Projects Screenshots