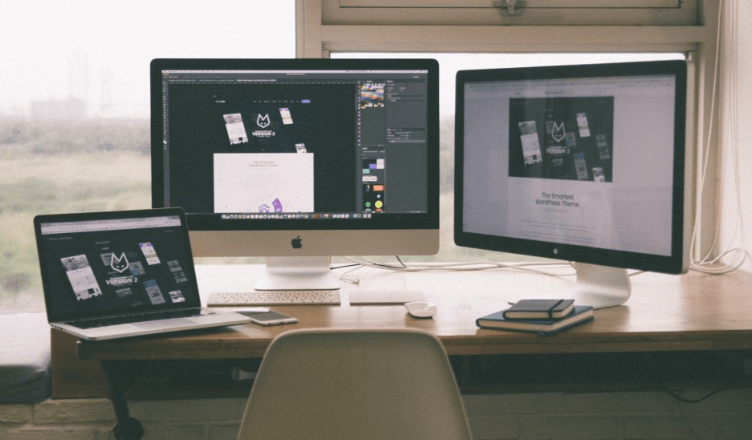 Website design development is now a full fledged service for all businesses small to large; from micro business, SMEs (Small Medium Enterprises) to large corporations. Every company in business will need a website to establish his or her own company goals. Website gives extra credential and confidence to the business seeing that the owner has invested time/money into providing a consistent service and message to her customers.
In general businesses will need a basic website to display company information, products and contact methods. A couple of website pricing as follows:
One pager website
market: suitable for small businesses like high street small businesses barbershop, small bookshops, grocery stores.
avg. market rate: GBP£250+ / RM$1000+ / (adjusted to local rate and taxes, some areas cost more)
avg. time to complete: 3 working days +
typical required information: business logo, business registration number, services description, company background text
Company website
market: a well structured site with a couple of pages/sections with dedicated services description and contact tools, suitable for small-medium businesses like high street small-medium businesses, small bookshops, minimarts, outlets.
avg. market rate: GBP£1000+ / RM$4000+ / (adjusted to local rate and taxes, some areas cost more)
avg. time to complete: 10 working days +
typical required information: business logo, business registration number, product info, services, company background text
Ecommerce website
market: ecommerce sites scales in complexity due to unique requirements from different businesses. This includes branding, tools to enable payment gateways with setting up payment accounts, as well as securing the website. With more added features, pricing increases with more added features into the system. Suitable for small-medium businesses like online commerce  bookshops, online services, and online shops
avg. market rate: GBP£2000+ / RM$8000+ / (adjusted to local rate and taxes, some areas cost more)
avg. time to complete: 20 working days +
typical required information: business logo, business registration number, product info, services, company background text, system functional requirements, business information to setup finance payment gateways, product SKU codes and high quality product images.
Mobile apps
market: a well structured mobile application with a couple of pages/sections with data updated from existing hosted databases. suitable for medium – large businesses/corporations like public services, finance companies, online traders, or branded fashion houses.
avg. market rate: GBP£4000+ / RM$16000+ / (adjusted to local rate and taxes, some areas cost more) ** this scales very quickly depending on complexity of project 
avg. time to complete: 30 working days +
typical required information: business logo, business registration number, product info, services, company background text, and other functional specifications
Other costs
There are some other costs including extended design cost, and monthly rental of server space which can range from around GBP£10+ / RM$50+ per month. Larger sites may incur a higher rental cost.
There are some other optional costs such as:
Design and Photography – around GBP£150+ / RM$600+(per project)
Copywriting – around GBP£80+ / RM$300+(per project)
Domain – around GBP£10+ / RM$50+ (per year)
Additional plugins for your system – varies (per project)
Routine website servicing – varies (per project)
Other must knows
Data protection
A lot of people regularly use overseas unknown development companies who provide a very competitive price. The danger is compliancy. As a business owner, you carry the risk of collecting data of your customers. It is therefore important to know who you are using and if they understand any laws/compliancy that you are currently operating in. EU regulations require stringent cookie and data collection policies which you as the business owner is responsible. As a basic rule of thumb, know your develop house in person, and research on historic projects of the company as well as if people in your circle knows or have used them personally. If the company runs research, government or academic projects as well, its normally a plus point as they rarely stray away from the books and legality systems.
You can get development consultants who are in the area of security/analytics and compliancy to help you understand your requirements and obligations. For example EU GDPR (https://www.eugdpr.org/) which defines requirements on holding customers data.
Ownership
As a business owner, when you are growing your website/application, you need to understand the ownership of (1) your domain (2) your data. Your domain (www.myownwebsite.com) is registered with public registrars. Understand and request that the ownership is placed under your company (user name and passwords) or make it clear that development house holds this properly and manages it for you. For your data, if you are collecting emails or customer information, make sure its secure and when you retrieve this information, you are clear of all the legalities of holding data. You may need to use NDAs (non disclosure agreements) to ensure you are covered the best possible way.

Note that at the time of writing, the above pricing approximate is circa for 2018/2019.
** Photo by Tranmautritam from Pexels